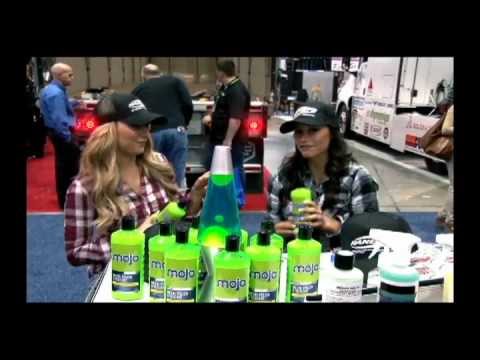 This is a short clip of our booth models rapping at the Mid America Truck Show 2012. They got paid to do this.
We had an absolute blast in Louisville, KY. It is a really active city with plenty of night life to keep us busy. Unfortunately, we didn't get to see the Louisville Slugger Bat Factory. I'd heard from more than one person it was absolutely worth the $5. We were also minutes away from Churchill Downs but couldn't find the time to swing by and lose our shirts on a longshot.
This was our first year exhibiting at the show and I'm pretty confident we knocked it out of the park (I'm sticking with baseball references for this article.) We were at capacity from open to close and were able to distribute almost all of our promotional hats, calenders and catalogs. There wasn't a soul in that convention center that didn't know who we were by Saturday afternoon. Our success was bittersweet though because it resulted in an expense sheet so long that would give Santa's naughty or nice list a run for its money.
I'm sure there will be plenty more footage to be shared as the months pass. We've obtained a large amount of recording equipment, cameras, mics, editing software and audio mixers and are just about ready to go into the production business. We will be working completely in house, at least initially, until we can find anyone foolish enough to let us do their advertising for them. Hopefully we don't strike out.